China's Grand Strategy under Xi Jinping: Origins, Content, and Implications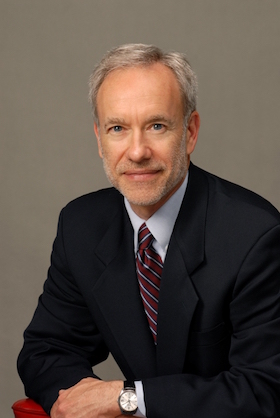 Avery Goldstein is the David M. Knott Professor of Global Politics and International Relations, Director of the Center for the Study of Contemporary China, and Associate Director of the Christopher H. Browne Center for International Politics at the University of Pennsylvania. Goldstein's research focuses on international relations, security studies, and Chinese politics. His books include Rising to the Challenge: China's Grand Strategy and International Security (2005), and The Nexus of Economics, Security, and International Relations in East Asia (2012, co-edited with Edward D. Mansfield). His articles have appeared in International Security, Foreign Affairs, International Organization, the Journal of Strategic Studies, China Quarterly, Asian Survey, Comparative Politics, Security Studies, and other journals.
*Accommodation requests related to a disability should be made to Fotini.Gan@georgetown.edu. A good faith effort will be made to fulfill requests.
Photo credit: http://bit.ly/2nX6r7s
Tuesday, March 28, 2017 at 1:30pm to 3:00pm
Mortara Building
3600 N St., N.W., Washington
Event Type

Audience

Departments

Tags
Cost

Free

Group

Presenter

Avery Goldstein, David M. Knott Professor of Global Politics and International Relations, University of Pennsylvania

Open to the public and the press?

No press

Event Contact Name

Fotini Gan

Event Contact Email

Accommodations Contact Name

Same

Accommodations Contact Email

Same

Subscribe