Conference: 25 Years of US-Russia Relations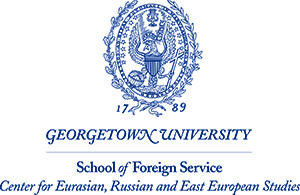 Please join CERES for a day-long conference
25 Years of US-Russia Relations: From Cold War to New Cold War?
on
March 24, 2017
9:00 am - 5:00 pm
Georgetown University Hotel & Conference Center
3800 Reservoir Road NW
Salons ABG
Event is sold out but a livestream will be available! For the introduction, Session 1, and Lunch Keynote, please click here to watch the livestream. Starting at 1:00pm, click here to watch the livestream for Session 2 and Session 3.
8:30 - 9:00 am | Registration and light breakfast

9:00 am | Opening Remarks
Dean Joel Hellman, Georgetown University

9:15 – 9:55 am | Introduction: A Historical Perspective on US-Russia Relations
Chair: Dr. Michael David-Fox, Georgetown University
Dr. William Taubman, Amherst College

10:00 - 11:45 am | Session 1: 25 Years of Lessons Learned and Unlearned
Chair: Dr. Angela Stent, Georgetown University
Dr. Thomas Graham, Kissinger Associates, Inc.
Dr. Robert Legvold, Columbia University
Amb. Vladimir Lukin, Federation Council of the Russian Federation
Amb. Alexander Vershbow, Atlantic Council
Dr. Sergey Rogov, Institute for the US and Canadian Studies of the Russian Academy of Science

12:00 - 1:00 pm | Lunch Keynote
Chair: Jill Dougherty, CNN
Secretary Madeleine Albright, Albright Stoneridge Group
Minister Igor Ivanov, Russian International Affairs Council

1:15 - 3:00 pm | The Role of the Private Sector and Commercial Relations
Chair: Mr. Daniel Russell, US-Russia Business Council
Mr. Michael Calvey, Baring Vostok
Mr. Drew Guff, Sigular Guff
Mr. Peter O'Brien, TMK
Mr. Charles Ryan, UFG Asset Management
Dr. Feodor Voitolovsky, Primakov Institute of World Economy and International Relations

3:15 - 5:00 pm | Session 3: US-Russia Relations: A Way Forward?
Chair: Dr. Andrew Kuchins, Georgetown University
Dr. Paula Dobriansky, Harvard University
Dr. Paul du Quenoy, American University of Beirut
Dr. Andrei Kortunov, Russian International Affairs Council
Dr. Stefan Meister, German Council on Foreign Relations
Mr. Arkady Ostrovsky, The Economist

Accommodation requests related to a disability should be made to Sarah Radomsky (ser57@georgetown.edu) by 5pm on Thursday, March 16. A good faith effort will be made to fulfill requests.
CERES would like to thank the Carnegie Corporation of New York for their generous sponsorship of this conference.
Friday, March 24, 2017 at 9:00am to 5:00pm
Georgetown Hotel & Conference Center, Salons ABG
3800 Reservoir Road., N.W., Washington
Audience

Departments

Website
Open to the public and the press?

Yes

Event Contact Name

Sarah Radomsky

Event Contact Email

Accommodations Contact Name

Sarah Radomsky

Accommodations Contact Email

Subscribe