Cuban Energy Insecurity
Cuban Energy Insecurity
Historical Perspectives and Contemporary Challenges
For nearly two centuries, energy insecurity has been a key factor shaping the history of modern Cuba and Cuba's place in the Gulf/Caribbean region and the wider world. Based on research in published and archival sources in Cuba, the United States, Mexico, Venezuela, and the United Kingdom, Dr. Gettig's presentation will give an overview of the energy history of Cuba in the fossil-fuel age, and argue that the problem of energy insecurity is essential to understand both the origins and the outcomes of the Cuban Revolution of 1959. It will close by analyzing Cuba's contemporary energy challenges in historical perspective, highlighting how energy insecurity remains a key to Cuba's domestic political economy and foreign relations, and how history helps us understand these challenges, and their potential solutions, in more sophisticated ways.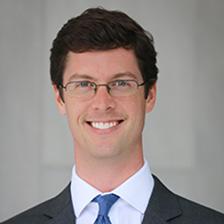 Dr. Eric Gettig is a Lecturer in the School of Foreign Service, affiliated with the Center for Latin American Studies, at Georgetown University, and a non-resident Senior Associate in the Americas Program at the Center for Strategic and International Studies think-tank. He earned his Ph.D. with Distinction in Transregional History at Georgetown in May 2017, with a dissertation entitled "Oil and Revolution in Cuba: Development, Nationalism, and the U.S. Energy Empire, 1902-1961." This project forms the basis for his ongoing book project, and he is also pursuing other research projects in Cuban studies and in historical and contemporary inter-American relations. He has received research grants from the American Historical Association and the Social Science Research Council, among other organizations, and has published in Diplomatic History and Foreign Affairs.

Lunch will be provided. Please email clas@georgetown.edu if you have any dietary restrictions or require special accommodation. A good faith effort will be made to satisfy all requests.
Thursday, March 1, 2018 at 12:30pm to 2:00pm
Edward B. Bunn, S.J. Intercultural Center, 450
37th and O St., N.W., Washington
Audience

Departments

Website
Cost

Free

Presenter

Eric Gettig

Open to the public and the press?

Yes

Event Contact Name

Carmen Trigo

Event Contact Email

Accommodations Contact Name

Carmen Trigo

Accommodations Contact Email

Subscribe