Digitally Mapping Colonial Yucatán
Digitally Mapping Colonial Yucatán
The increasing availability of geographical information systems (GIS) to historians has lead to a proliferation of projects that explore the past through digital maps. Geoff is working on one such project at CLAS: the production, curation, and publication of an online historical atlas of the Spanish colony of Yucatán. This presentation showcases his research, first with a crash course in Yucatán's and early colonial environmental history, and then with an exploration of the transition from archival source to digital map.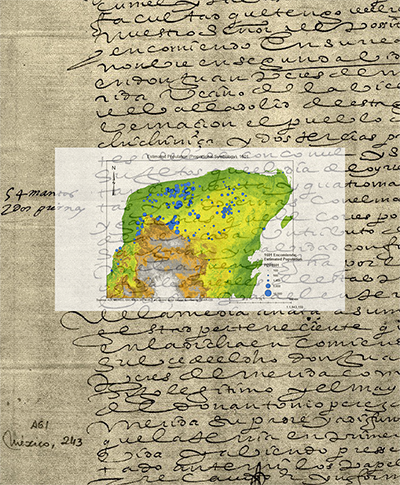 CLAS is honored to have Geoff Wallace, Ph.D. candidate in History from McGill University and current CLAS Visiting Researcher, lead this fascinating discussion. The atlas and the data he is using for this project are closely linked to his forthcoming dissertation from McGill University, "The Living Rock: Environmental Histories of Yucatán, 1540-1730." Prior to arriving at CLAS as a Visiting Researcher, Geoff was a lecturer at McGill University and the University of Ottawa.
If you have any dietary restrictions or require special accommodations, please email clas@georgetown.edu. A good-faith effort will be made to honor all requests.

Tuesday, February 6, 2018 at 12:30pm to 2:00pm
Edward B. Bunn, S.J. Intercultural Center, Room 450
37th and O St., N.W., Washington
Audience

Departments

Website
Cost

Free

Presenter

Geoffrey Wallace

Open to the public and the press?

Yes (press should notify clas@georgetown.edu)

Event Contact Name

Carmen Trigo

Event Contact Email

Accommodations Contact Name

Carmen Trigo

Accommodations Contact Email

Subscribe