Qatar: Small State, Big Politics
The Center for Contemporary Arab Studies
is proud to present
Qatar: Small State, Big Politics
Featuring
Mehran Kamrava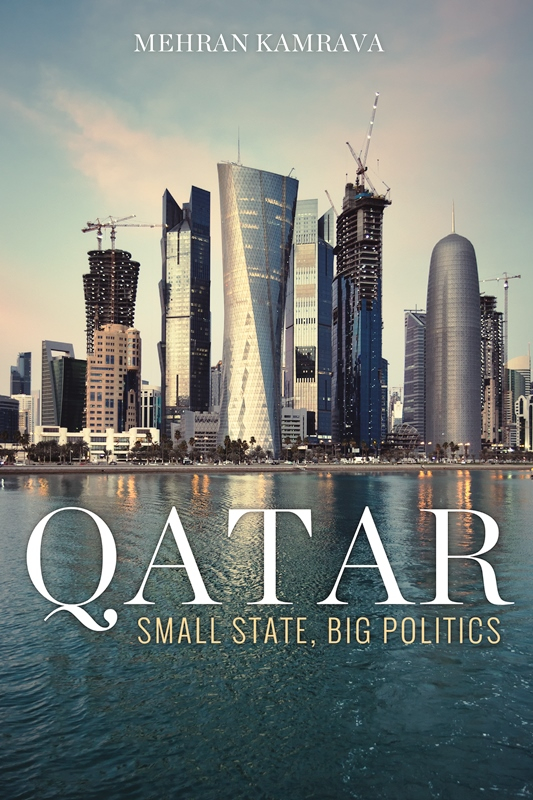 About the book:
Qatar: Small State, Big Politics examines the domestic and international politics of the Middle East's newest powerhouse. This book makes three original contributions, two that are theoretical and one that is empirical. First, insofar as international relations theory is concerned, the book takes to task the concept of "power" and critiques, or rather complements, Joseph Nye's notion of "soft power" by introducing a new concept called "subtle power". Second, the book critically examines existing theories of the international relations of small states, arguing that widespread (neorealist) assumptions about the position of small states in international systems need refinement and contextualization. As the Qatari case demonstrates, in certain instances small states can actually become quite influential, even powerful, in both regional and global arenas. Third, the book offers original, empirically grounded insight into the domestic and international politics of Qatar. These include patterns of patriarchal rule, governing coalitions, business-state relations, domestic and foreign policymaking process, and elite decision-making.
About the author:
Mehran Kamrava is Professor and Director of the Center for International and Regional Studies at Georgetown University's School of Foreign Service in Qatar. He is the author of a number of books, most recently, Qatar, Small State, Big Politics (Cornell University Press, 2013), The Modern Middle East: A Political History since the First World War, 3rd. (University of California Press, 2013) and Iran's Intellectual Revolution (Cambridge University Press, 2008). His edited books include The International Politics of the Persian Gulf (Syracuse University Press, 2011) and Innovation in Islam: Traditions and Contributions(University of California Press, 2011), as well as The Political Economy of the Persian Gulf and The Nuclear Question in the Middle East (both by Columbia University Press, 2012).
Light refreshments will be served.
contact: Elisabeth Sexton, Public Affairs Coordinator
phone: 202-687-6215; email: ccasevents@georgetown.edu
Wednesday, October 23, 2013 at 6:00pm to 7:30pm
Edward B. Bunn, S.J. Intercultural Center, CCAS Boardroom, ICC 241
37th and O St., N.W., Washington
Event Type

Departments

Website
Open to the public and the press?

Yes

Subscribe