The Stumbling Democracy in the Middle East: Challenges and Prospects
The Center for Contemporary Arab Studies presents
The Stumbling Democracy in the Middle East:
Challenges and Prospects
featuring Aseel Alawadhi
Visiting Researcher, Center for Contemporary Arab Studies; Assistant Professor, Kuwait University;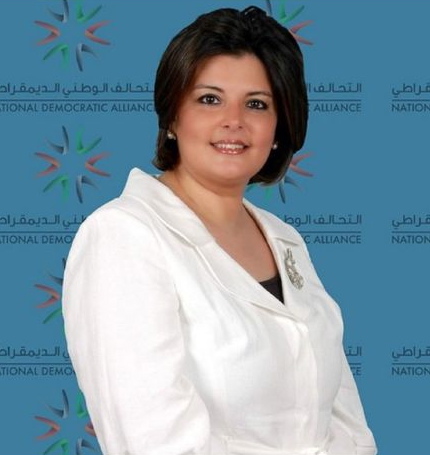 After the attack of September 11, democratization in the Middle East became a demand for national security. Attempts have been made in Western academia to reconcile Islam and Muslim societies with political liberalism and democracy, while foreign policy makers supported regime changes led by "moderate Islamists" to replace authoritarian regimes with democracy. Such attempts don't seem to succeed. In this lecture, Dr. Alawadhi will explain what she thinks to be the crucial factors that hinder democratization in the Middle East, and will shed light on the false assumptions arguments for "Islamic Liberalism" or "non-secular democracy" rest upon.
Aseel Alawadhi is an Assistant Professor at Kuwait University and a former member of the Kuwaiti Parliament. She received her PhD in Philosophy from the University of Texas at Austin, where she wrote her dissertation on Islamic liberalism. Dr. Alawadhi is on sabbatical leave from Kuwait University for one year, during which she is working on a book project on the Kuwaiti model of democracy. Her book focuses on the Kuwaiti political system; the socio-political structure of Kuwaiti society, culture, and mentality; and the challenges that all of these present to democracy as she has experienced them as a woman and as a member of parliament.
Contact:
Elisabeth Sexton, CCAS Public Affairs Coordinator
ccasevents@georgetown.edu
(202) 687-6215
For directions and information on parking, please visit our website: http://ccas.georgetown.edu
Wednesday, March 19, 2014 at 6:00pm to 7:30pm
Edward B. Bunn, S.J. Intercultural Center, CCAS Boardroom, ICC 241
37th and O St., N.W., Washington
Event Type

Departments

Website
Cost

Free

Open to the public and the press?

Yes

Subscribe