US - Mexico Security Relations: A Presentation by Gerardo Rodríguez Sánchez Lara, MPP
US - Mexico Security Relations
Professor Gerardo Rodríguez Sánchez Lara, MPP, will lead us in a conversation on national security in Mexico and its structural problems, based on the research of behind his latest book, Seguridad Nacional en México y sus Problemas Estructurales.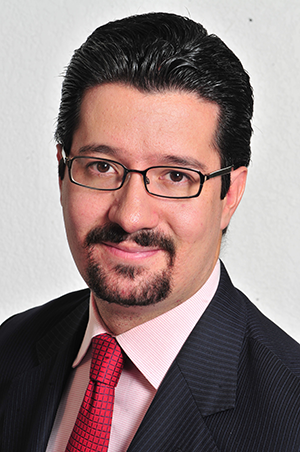 Professor Rodríguez is the Academic Coordinator of the Center for Impunity and Justice Studies (CESIJ) and associate professor of the International Relations and Political Science Department at Universidad de las Américas Puebla (UDLAP). He also coordinates the Master in Global Governance at UDLAP-Jenkins Graduate School in Mexico City.
If you have any dietary restrictions or require special accommodations, please email clas@georgetown.edu. A good-faith effort will be made to honor all requests.

Wednesday, February 7, 2018 at 12:30pm to 2:00pm
Edward B. Bunn, S.J. Intercultural Center, Room 450
37th and O St., N.W., Washington
Audience

Departments

Website
Cost

Free

Presenter

Professor Gerardo Rodríguez Sánchez Lara, MPP

Open to the public and the press?

Yes (press please email clas@georgetown.edu)

Event Contact Name

Carmen Trigo

Event Contact Email

Accommodations Contact Name

Carmen Trigo

Accommodations Contact Email

Subscribe