Car Barn
The Car Barn features classroom space and university office space.
3520 Prospect St., N.W., Washington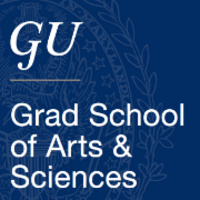 MONDAY, AUGUST 26, 2019 Time: 12 noon - 4:00 p.m. Location: Car Barn, Suite 410 (Graduate School Quiet Study Lounge), 3520 Prospect Street, N.W. (corner...
Recent Events


Eric Wu posted a photo
11/17/2015

George Riddle left a positive review
11/3/2015
This was a wonderful event. The information was extremely helpful and well presented. I could not have conquered the IRB without the information from this event.
Emma Doerfler left a positive review
9/11/2015
The session was informative and direct. I thought the presenter did a very good job of providing the information that I wanted to know.
Car Barn posted a photo
3/19/2012