Gaston Hall
Gaston Hall is an over 700-seat hall where national and international dignitaries have spoken since the turn of the last century. Convocations, honorary degree ceremonies, lectures and musical and dramatic performances are also held in this historic venue.
37th and O St., N.W., Washington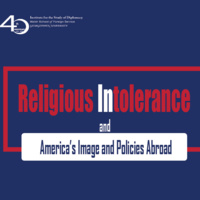 The values of the American Creed – pluralism, diversity, and tolerance – sustain U.S. global leadership and provide an aspiration to others. These principles...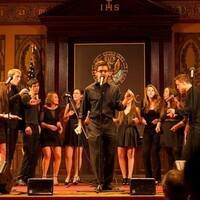 This high-energy a cappella concert features Georgetown Superfood, the Georgetown Saxatones, and other local groups. GASTON HALL, HEALY BUILDING $7 GENERAL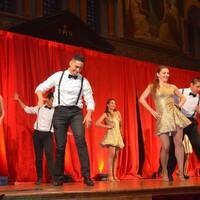 Spring Showcase Bringing together various styles of Latin dance, this show will feature pieces from the group's repertoire prepared for this showcase, as...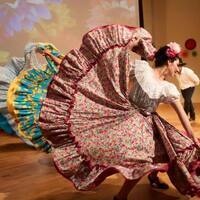 La Plaza Hoya: Fiestas de mi Pueblo (Hoya Square: Celebrations of My Town) Directed by Jasmin Nava (COL '18) Festivals heralding the arrival of spring have...
Pre-concert talk at 2:15 p.m. Professor Angel Gil-Ordóñez, music director with the participation of the Metropolitan AME Church Chorus Marty Lamar, music...
Recent Events